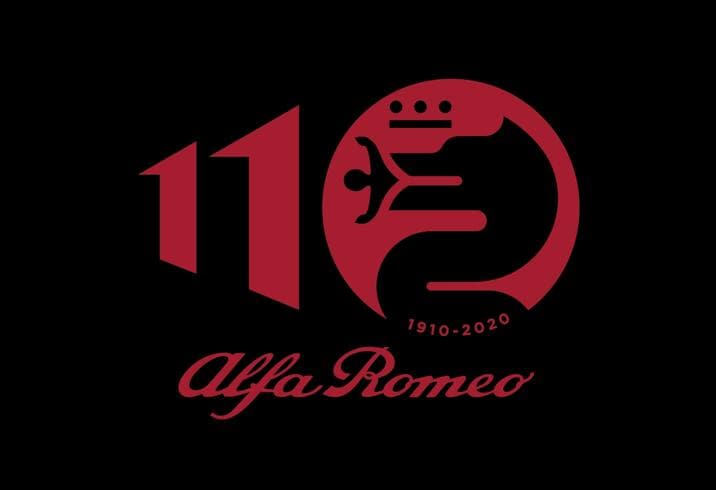 Alfa Romeo has been producing Italian sports cars since June 24, 1910. We want to wish all of our loyal customers and Alfa Romeo fans alike a very happy 110th Anniversary!
Our brand is celebrating by opening the doors of the Alfa Romeo Museum located just minutes from Milan. This is especially historic considering the trying times we live in and how hard Italy got affected throughout 2020.
And the Alfa Romeo Museum is home to more than 200 historical vehicles including those newly public models that were previously a part of a private storage collection. The museum is divided into 18 themed zones to cover the entire legacy of our brand containing such unique vehicles as:
Caimano concept car
Protéo concept car
Scrabble prototype
Sprint 6C prototype
4C 1500
Formula 1 Turbo 415Ts
Alfa Romeo History Timeline Highlights
Alfa Romeo first started building luxury sports cars in 1910 at their original factory location in Milan with the introduction of the 24 HP. Quickly, our brand built out cars for racing including the iconic GP Tipo P2 that was clad with the legendary Quadrifoglio cloverleaf logo. Over the 1920s and 1930s, Alfa Romeo's racing spirit was prominently winning on tracks worldwide.
While cars like the 8C were on the roads of Italy, World War II saw Alfa Romeo become controlled by the government to help build airplane engines & other military equipment. After the war was over, Alfa Romeo resumed its prestigious racing legacy including wins in the first 2 Formula 1 championship races.
Like the Alfettas zooming down the track in Formula 1, the 1950s and beyond became the time for greater on-road vehicle production. Upon the models made at this time include:
Alfa Romeo 1900
Alfa Romeo Giulietta
Alfa Romeo Duetto
Alfa Romeo GTA
Alfa Romeo 33 Stradale
Alfa Romeo Alfasud
Alfa Romeo 75
Alfa Romeo Milano
Alfa Romeo 164
Alfa Romeo 156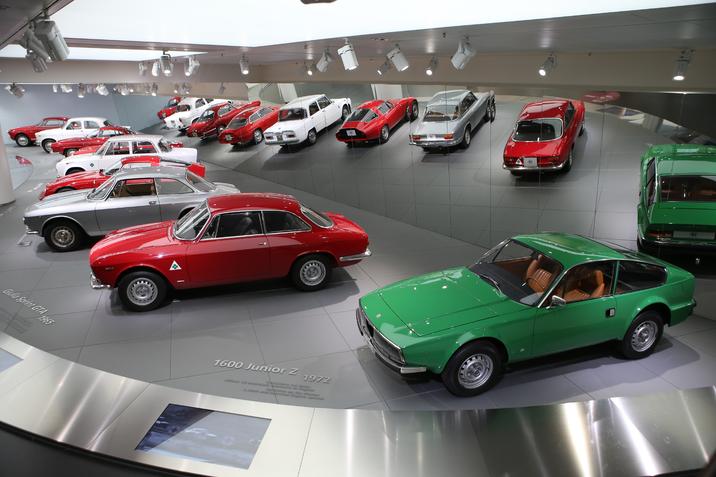 A Look into Alfa Romeo's Future
What's in store for Alfa Romeo? We think it will be just the right combination of our brand's sporty heritage with modern touches of luxury, which is evident by the 110th Anniversary marking the first time that the Alfa Romeo Giulia GTA Limited Edition appeared in public.
There will also be a wider selection of Alfa Romeo models forthcoming. One example is the Alfa Romeo Tonale, which will be a more compact crossover SUV offering than our current Alfa Romeo Stelvio model. More details should be coming out about it later in the year, as it's slated to be a part of the 2021 model year.
We'll also see an emergence of gas-saving technology to help improve our brand's carbon footprint. In fact, the Tonale is slated to be Alfa Romeo's first plug-in hybrid vehicle with its design based on a concept vehicle that appeared at the 2019 Geneva International Motor Show.
The entire team at Ramsey Alfa Romeo thanks you for joining our dealership brand, whether you're new to it or are a die-hard Alfisti fan. We look forward to serving you as we march forward into Alfa Romeo's 110th year & beyond!