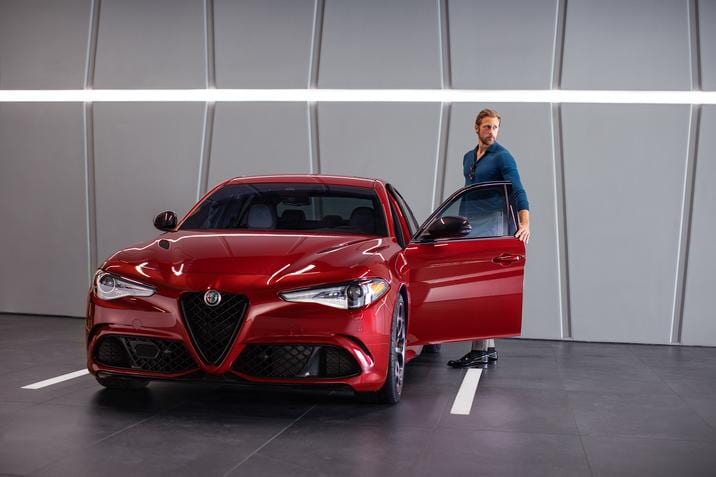 The Alfa Romeo brand has been talked about amongst movie lovers because of the custom Giulia Quadrifoglio appearing in the Netflix film 6 Underground. But if you've been watching commercials on TV over the past couple of months, you may have noticed a familiar face driving some of our popular models: Alexander Skarsgård.
You would assume the Swedish actor would want to be associated with a different luxury car brand, but they can't hold a candle to the Italian models offered by Alfa Romeo. And that's proven when Alexander Skarsgård takes the Giulia & Stelvio for a ride in the commercials below!
Alexander Skarsgård's Alfa Romeo Giulia Commercial
"Envision lives in our DNA," Alexander Skarsgård says as he starts up the Giulia with the push of a button. "Competition coursing through our veins, consuming us with a need to thrive. Just part of who we are."
This Alfa Romeo Giulia commercial premiered on the airwaves in February.
Shop For a New Alfa Romeo Giulia
Alexander Skarsgård's Alfa Romeo Stelvio Commercial
"Legacies don't just happen," Alexander Skarsgård states as he pushes the pedal to the metal inside the Stelvio. "They're built with relentless determination and a compulsion to exceed expectations that knows no bounds. Then, you keep going."
This Alfa Romeo Stelvio commercial first aired across a multitude of TV channels in March.
Shop For a New Alfa Romeo Stelvio
Highlights of the Type A Alfa Romeo Ads
Both commercials showcase 3 main highlights of each vehicle, the first being Level 2 autonomy. This means that the vehicle can act as a self-driving car or SUV by automatically adjusting the speed, braking & steering in certain driving conditions without any manual input on the pedals or wheel from you.
The second is the new-for-2020 8.8" center touchscreen display that acts as the control center of your Alfa Romeo. Through this screen, you can control the SiriusXM satellite radio, Wi-Fi hotspot connectivity, SOS call, roadside assistance and more.
The last is best-in-class horsepower. The Giulia is rated at , while the Stelvio's V6 delivers The 2.0L direct-injection turbocharged engine delivers 280 hp, while the Ferrari-derived twin-turbocharged V6 found in each model's Quadrifoglio trim ups the ante to 506 hp.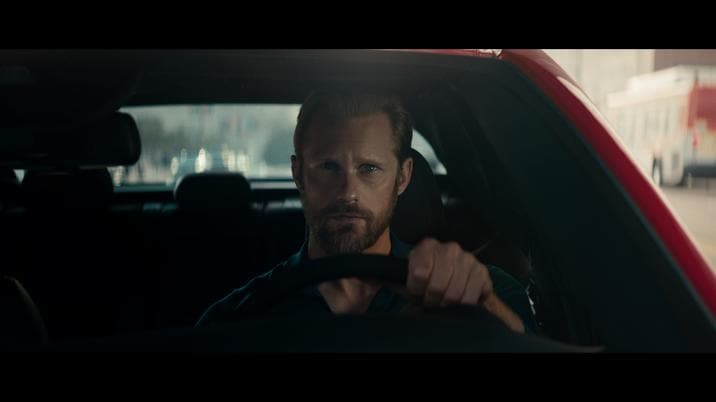 Both of Alexander Skarsgård's Alfa Romeo commercials are called Type A because of how the characteristics of the personality trait are so similar to the Giulia & Stelvio. Some words associated with being a Type A person include outgoing, ambitious & proactive, with an overarching theme of pushing themselves.
Prior to starring in these commercials, Alexander Skarsgård has had several well-known roles including:
Eric Northman in HBO's True Blood
Brad "Iceman" Colbert in the HBO miniseries Generation Kill
Perry Wright in HBO's Big Little Lies
The boyfriend in Lady Gaga's music video for the song Paparazzi
Various characters in movies like 13, Zoolander 2 & The Legend of Tarzan