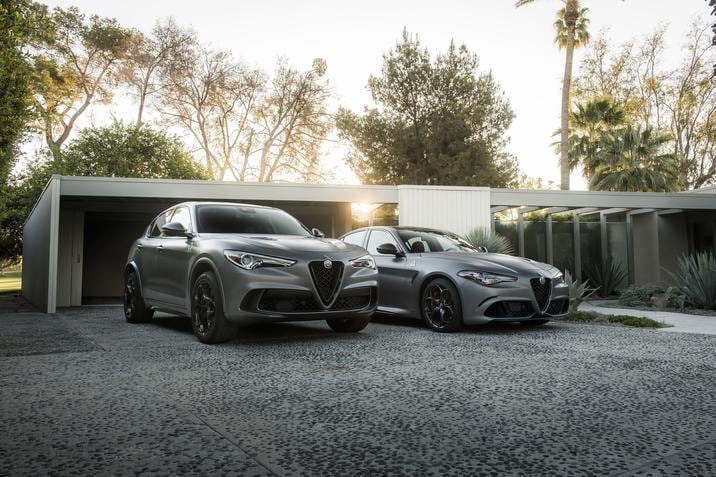 Whether it's the Giulia luxury sedan or the Stelvio luxury SUV, customers enjoy their Alfa Romeo. And automotive critics have done the same, evident by the numerous accolades earned by these 2 popular models.
Last year's Alfa Romeo Stelvio received several awards including a few that we mentioned in a previous blog post, the Automotive Video Association (AVA) Performance SUV of the Year and the Northwest's Most Fun-to-Drive Vehicle & Most Fun SUV from the NWAPA. The Giulia from last year also got a lot of praise, specifically being named the Motor Trend Car of the Year and others we talked more about in a past blog post.
But let's talk about the honors received by the 2019 Alfa Romeo lineup.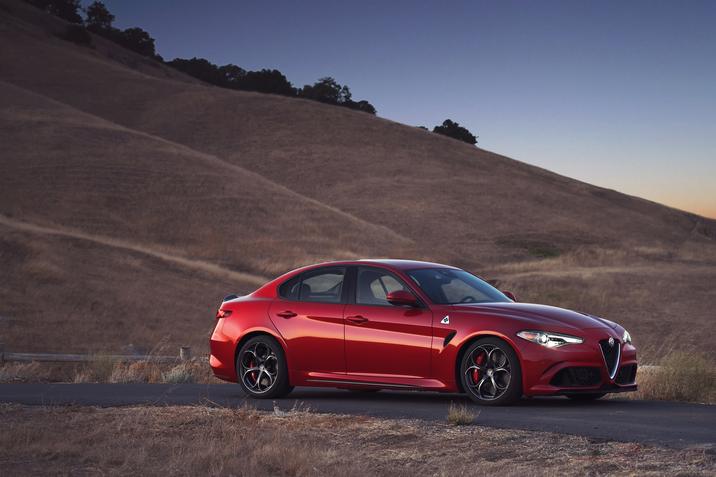 2019 Alfa Romeo Giulia Awards
There are a total of 3 awards earned by the 2019 Alfa Romeo Giulia, 2 of which were given out by Car and Driver. The first one is being amongst their 15 Most Beautiful Cars You Can Buy in 2019 because of the following aspects:
Perfect proportions with a long hood & a cabin set back towards the rear wheels
Exquisite body surfacing details
Chrome trim
Tamer front & rear bumpers and lack of side vents on the non-Quadrifoglio models
Car and Driver also gave their Giulia its Editors' Choice Award due to its engaging handling, the note you get from the exhaust & transcendent feedback from the controls. The editors also pointed out the centerfold bodywork, powerful performance & the ride quality of the 2019 Alfa Romeo Giulia Quadrifoglio.
Speaking of the Giulia Quadrifoglio, this model also received the Performance Sedan of Texas honor at the 2019 Texas Auto Roundup. This award is given out by the Texas Auto Writers Association (TAWA) based on the test driving of 44 journalists who enjoyed the experience they had behind the wheel.
Shop For an Award-Winning Alfa Romeo Giulia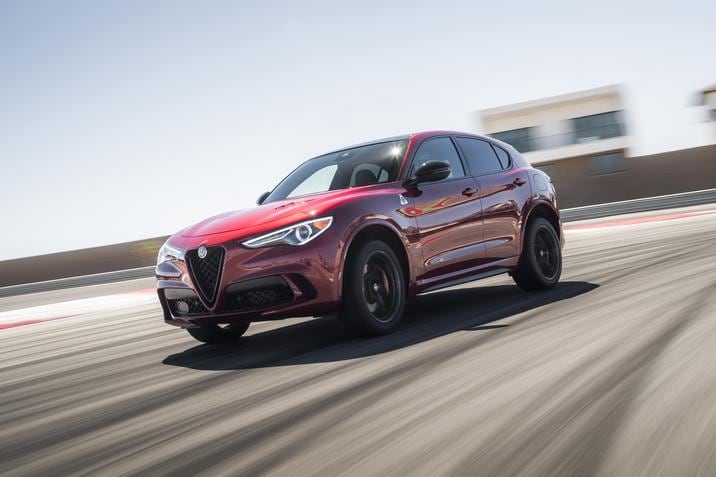 ?
2019 Alfa Romeo Stelvio Awards
The 2019 Alfa Romeo Stelvio was named an Editors' Choice Award winner by Car and Driver for the 2nd straight year. This honor was bestowed upon the Quadrifoglio edition due to its fun driving experience, sexy exterior design and the powerful twin-turbo V6 that delivers 505 horsepower & 443 lb/ft of torque.
This year's Stelvio Quadrifoglio was also given the Panoramic Utility Vehicle award at the 9th Annual Topless in Miami competition, presented by Haartz. This model was awarded by the Southern Automotive Media Association (SAMA) for the 2nd year in a row due to its gorgeous Italian design & world-class performance.
Shop For an Award-Winning Alfa Romeo Stelvio
Ramsey Alfa Romeo will help you find the right vehicle for your driving needs. Contact our team today to learn more about either one of these award-winning models or to schedule your test drive of the 2019 Alfa Romeo Stelvio, 2019 Alfa Romeo Giulia or both!