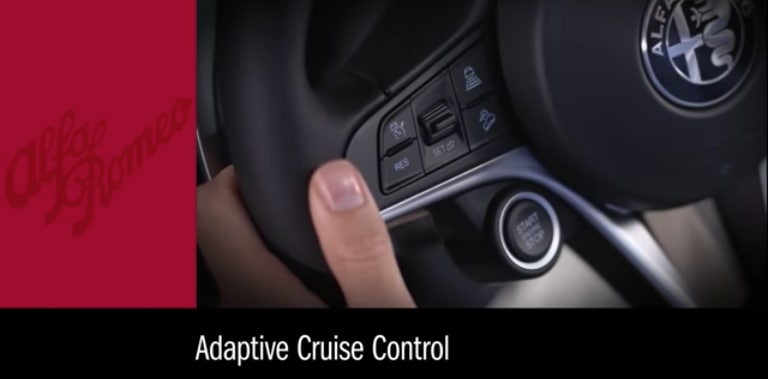 Did you know that modern cruise control was invented in 1948 by a mechanical engineer named Ralph Teetor and was first implemented 10 years later in Chrysler Corporation's luxury auto brand Imperial? Cruise control as we know it is designed to maintain a continuous speed in highway traffic.
But it's far past 1948, so regular cruise control is no longer enough. That's where Adaptive Cruise Control comes in and it's available in many vehicles in the Alfa Romeo model lineup, which happens to be the current luxury brand of Fiat Chrysler Automobiles (FCA). Small world, right?
Your world is as big as you want it to be when driving an Alfa Romeo, especially one with adaptive cruise control. With that being said, see this system for yourself and take a read on how it works for you.
What is Adaptive Cruise Control?
Adaptive cruise control, also called ACC, takes the regular cruise control system to a whole new level. That's because it's able to maintain a set distance between your Alfa Romeo and the vehicle in front of you. Just to be aware, this feature is not designed to be used in heavy traffic, like what we're accustomed to during rush hour in New Jersey.
Distance can be controlled via a radar sensor that's placed behind the front bumper of your vehicle and a camera located in the upper center of the windshield, so you'll know it's working even if you can't see it. Functional technology with a sleek Italian design? Yes please!
How to Use Alfa Romeo Adaptive Cruise Control
The adaptive cruise control system is so easy to use. All you have to do is push the ON/OFF button right on the steering wheel to activate it and this is indicated by a light that shines in the instrument cluster.
Once the system is on, simply accelerate to the speed that you want to maintain and then push the SET switch up or down to lock in the speed you desire. Your Alfa Romeo will cruise at the speed you selected upon taking your foot off the gas pedal.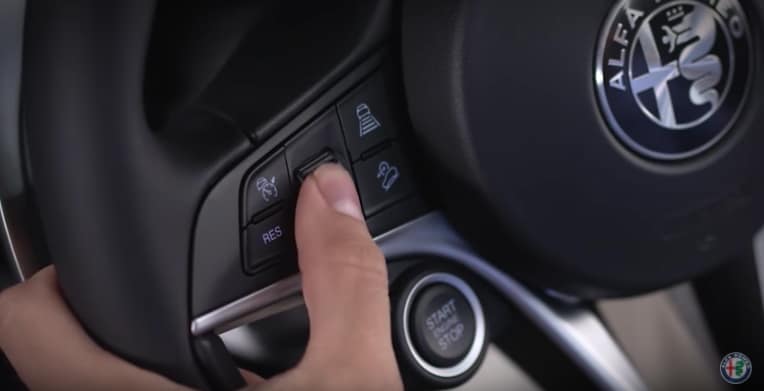 Want to go a little bit faster or a little bit slower? That's easy, too! All you have to do is tap the SET switch up or down to adjust the speed you're cruising at by 1 mph faster or slower, respectively. If you hold the switch, then the speed adjustment will increase either way in 5 mph increments.
If traffic is starting to become heavier and you want to deactivate the adaptive cruise control, just apply the brake. Your set speed will still be remembered for when the congestion goes away, so all you need to do to get back to cruising is accelerate to a speed close to your desired speed and hit the RES button (short for resume).
Your memorized speed will be erased in 1 of 2 ways: hitting the ON/OFF button again or turn off the engine. Turning the system off is ideal when it's not in use.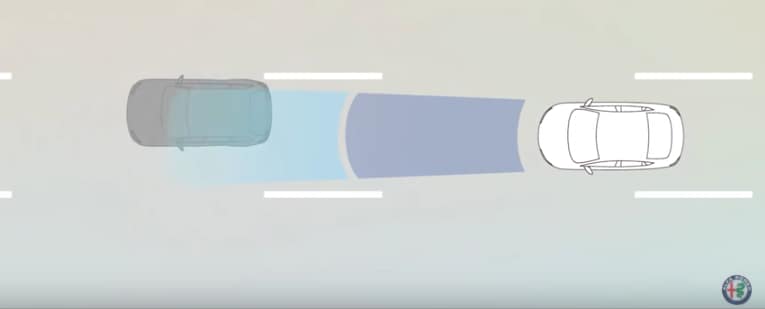 Applying Your Set Distance
When you set the distance between your vehicle and the one directly ahead of you, you'll see the Set Distance icon light up in the instrument cluster. The system goes to the maximum distance setting by default, but you can decrease that distance by pressing the Set Distance button until it gets to your desired distance.
The distance setting you last use will be stored when the system is turned off and will automatically recall that same distance when its turned back on. The vehicle icon in the instrument cluster will change from gray to white if a slower vehicle is detected ahead. The system will override your set speed and maintain a set distance between your car and the one in front of you without you needing to constantly reset your speed.
Ramsey Alfa Romeo has plenty of new Italian luxury cars and SUVs equipped with the adaptive cruise control system that we just talked about. Contact our team to take one of our vehicles out for a test drive!